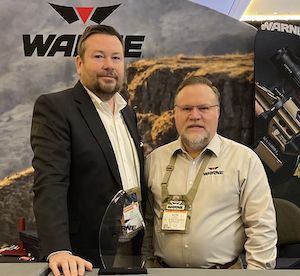 Ken Jefferies & Associates Vice President of Sales, JB McCarty, Receives "2022 Sales Rep of the Year" From Warne.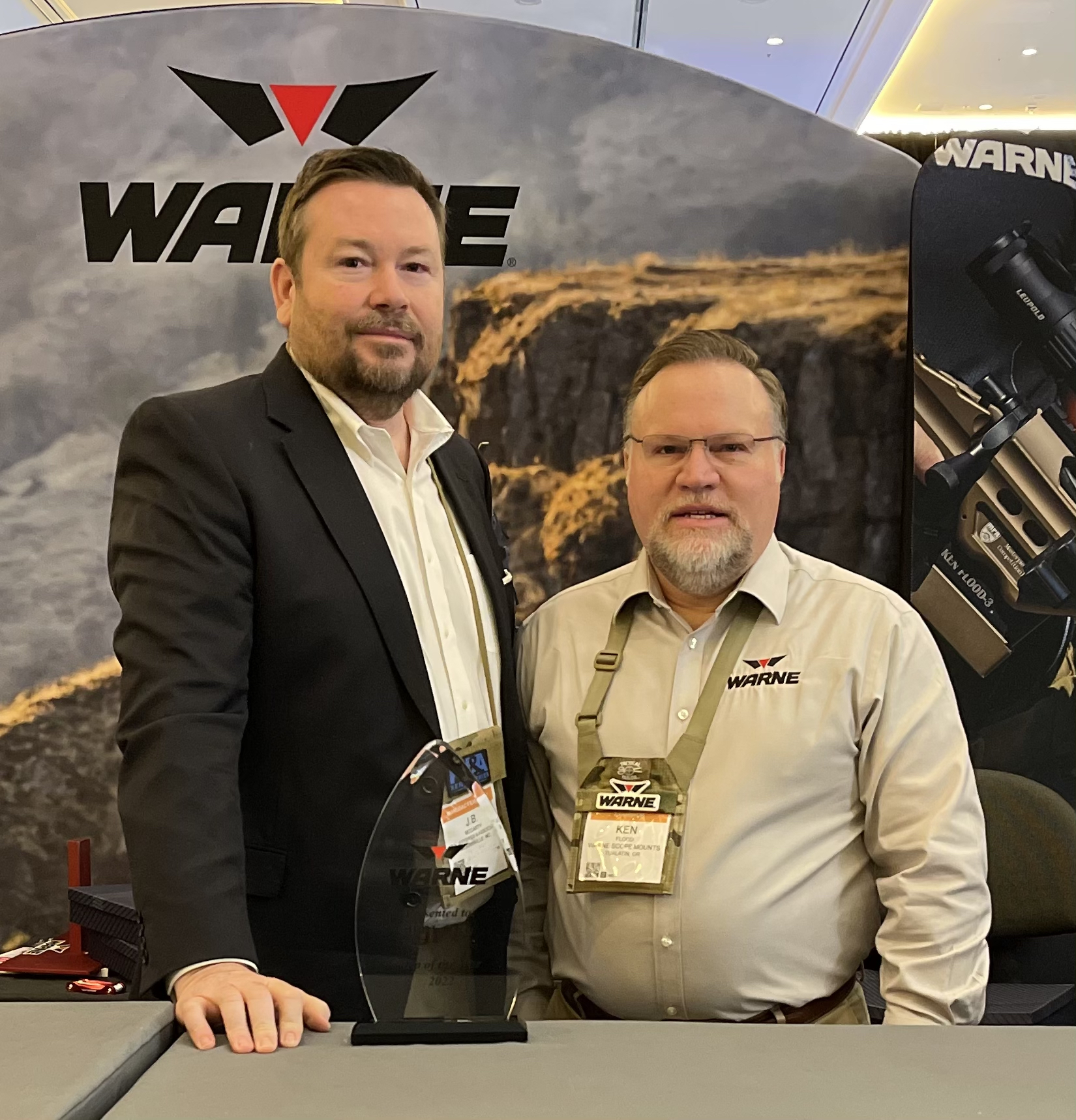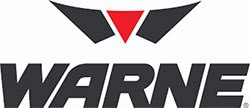 Morrisville, N.C. – Ken Jefferies & Associates, LLC,a leading manufacturer's representation and marketing firm with the outdoor and shooting sports markets.
During the 2022 Spring Buy Group show season Ken Jefferies & Associates Vice President of Sales, JB McCarty, was presented with the "2022 Sales Rep of the Year" Award from Warne Scope Mounts.
About Ken Jefferies & Associates, LLC:
Located in Morrisville, North Carolina, just minutes from Raleigh-Durham International Airport, Ken Jefferies & Associates, LLC is a first class manufacturers' representation and marketing firm servicing 39 states. KJ&A offers premier sales representation, product and program development assistance, market research, strategic planning, and public relations and marketing services for industry leading manufacturers.
For more information, visit Ken Jefferies & Associates, LLC and stay up-to-date with Facebook.
About Warne:
Jack Warne founded Warne Manufacturing Company in February of 1991 with the objective of designing, manufacturing, and marketing worldwide a quick detachable scope mounting system. He would focus on satisfying the needs of the informed shooting enthusiasts who make shooting sports one of their major hobbies.
Empty factory space was rented in Clackamas Oregon. Machine tools and other necessary equipment were purchased and a few key people were hired. Five major tasks were tackled simultaneously. They were to develop a basic business infrastructure, develop a product line, develop a market and distribution system and develop a team of competent people who could accomplish the company's goals.
Since starting Warne Manufacturing Company Jack Warne has been asked many times… why scope mounts? His primary reason was his lifelong experience in the sporting firearms industry designing, manufacturing, and marketing. He is very well known in the industry worldwide and really enjoys his involvement in it. Scope mounts appealed to him because they provided an entry into the firearms industry without having all the regulatory restrictions that plague manufactures of rifles and guns. Scope mounts are classified as accessories and are therefore not subject to any of the industry's rules and regulations. They can be shipped anywhere in the world without restrictions of any kind. Other considerations included – scope mounts are a neat thing to make. They are small, highly precise pieces that must be superbly finished. A set of scope mounts weighs just a few ounces and they fit in a very small package. These attributes make worldwide distribution an easy proposition. Another important feature is there complete freedom from product liability exposure.
In January of 2001, Charlie Lake acquired Warne Manufacturing from Jack Warne. Charlie Lake has both a B.S. in Chemical Engineering and an MBA. His career includes over twenty years of manufacturing experience, as well as ten years of senior executive experience responsible for multiple international manufacturing facilities. Charlie Lake serves on the Board of Directors for the Association for Manufacturing Excellence, as well as serving as the chief ranch hand for his wife's quarter horse business.
In January of 2013, Charlie sold the company to Daniel Goetz of Orange, CA. Dan brings over 30 years of lean manufacturing experience and demonstrated leadership to profitably build organizations. Dan says "I am very excited about the opportunity to lead Warne through the next phase of growth in this rapidly expanding company by focusing on enhanced customer service, internal process improvement, and innovative rapid product development."
After over 27 years of development and growth, Warne Manufacturing Company is now a soundly established small business. It has an excellent product line and has earned a great reputation for high quality, superb functional performance, and good looks. It has developed a list of solid customers around the world. Its manufacturing facilities are well equipped and very efficient for its size. It has a competent and loyal workforce and a good management team.
WARNE will enhance its position in the marketplace through innovating consumer desired products, fast response to customer needs, and stronger marketing efforts. The company has now reached a point of maturity where management's emphasis can be switched from manufacturing development to a more aggressive development of the market.